Copper red small bowl
€

50.00
On Sale
Wheel-thrown stoneware small bowl. .
Copper red glaze Fired to cone 12 (1320°C -2408°F) in a reduction environment.
Dimensions:
diameter: 17.5-19cm (6.9-7.5") , "),
tall 3.5-4.5cm (1.4-2.8").
The bowl for sale is exactly what you see in the picture and this is ready made and ready to ship.
All of the glazes will stand the dishwasher, microwave oven for everyday use.
Copper red glaze (郎窑 - Lang Yao)
Click here to see more images and details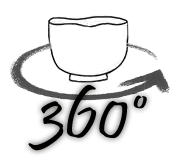 www.albertobagetto.it

Sold Out